Welcome! Manage contacts, Plan events and have conversations.
Please Login or create an account.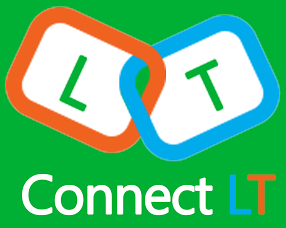 Our Services
Contact Management
Our Contact Management system is a simple, effective, efficient and secure system for personal and business use. Our business users can track contacts with contact notes. Easy to spot staff interaction with clients, and even to collect meeting notes at the granularity of the contact.
Automatic Updates. Always In-Sync.
Our system is powered by Living Connections, which allows for Automatic Updates . Anytime information from your contacts changes, the information on your App is automatically updated! Be stress free as you are always in-sync with your partners.
Contact Security
All your contacts are safe for your eyes only, and are protected from all other users. You are in control. We think you should focus on managing your contact, and let your connections manage theirs. Once connected, you get updated when they add or change contact info.
Living Events
The most important reason for having connections, whether business or personal is because you do things with them. Our Living Events is the best way to plan all sort of events, from a simple 'Lunch' to an elaborate party, all complete with event task management, event albums and a full nicely designed event page.
Living Conversations.
Whether it's a offline ongoing meeting, a brainstorming session, or just casual talk, we have designed our Living Conversations to give meaning and value to conversations. Don't chat just for the fun of it. Chat for a reason, and extract value from your conversations. Discuss event planning, and other issues in Living Conversations.
Appointment Management Systems
For our business Clients, give Organization Users access to company/group Calendar, so they could help schedule appointments with your customers. Simple, light weight and designed just for you. Better yet, use out system to track resource (material, man-hours, etc) usage related to your appointments.
Free to Start
To start is no cost! Simply create an account and start connecting professionally with your friends, relatives, partners and businesses.
Never Forget
Never lose your connections and keep up to date with most current contact information.
Fast & Easy to Use
Improve efficiency, save time and save money. With a simple UI design, connecting has never been easier and more secured.
Mobile Platform
Use ConnectLT app to manage your contacts, plan events and have conversations on any mobile device
Now Available on Android App Store
Join users around the world and improve your communication and relationships with ConnectLT.
Available for Windows Phone Users
Windows Phone Users can now take their contact management, event planning and living conversations on the road.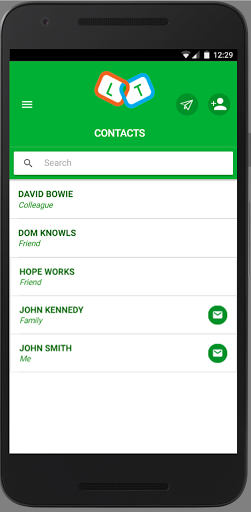 Also Available on the AppStore
Device and carrier independent. Everyone can now enjoy and benefit from ConnectLT app.
Plan Events and Invite Your Contacts
Better and more enjoyable event planning.